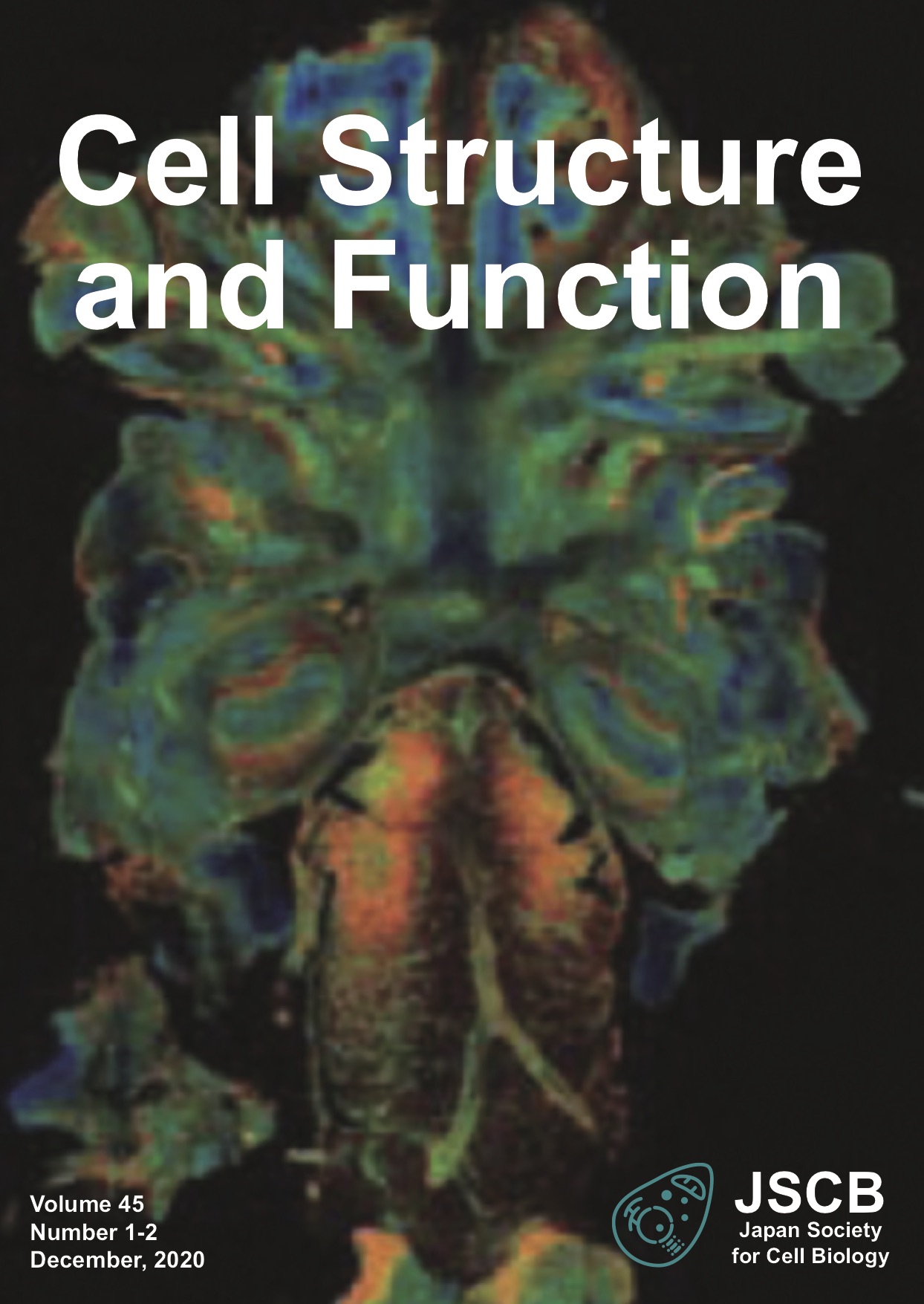 Cell Structure and Function
is an international, peer-reviewed, Open Access journal publishing articles in all areas of cell biology. Published continuously online, the journal is fully indexed in MEDLINE, SCIE, Scopus, DOAJ and other major databases. The official English-language journal of the
Japan Society for Cell Biology
, CSF welcomes
submissions
from around the globe.

Cell Structure and Function is a fully peer-reviewed, fully Open Access journal. As the official English-language journal of the Japan Society for Cell Biology, it is published continuously online and biannually in print.


Cell Structure and Function supplies comprehensive and clear Instructions to Authors, which offer guidance on article types and format, journal policies, and how to submit manuscripts.


The Japan Society for Cell Biology and Cell Structure and Function aim to serve the molecular and cell biology communities. By publishing your work in the journal, you and your co-authors benefit in many ways.

Our readers, authors and referees often have questions about Open Access. We present a range of FAQs that detail our licensing conditions, charges, and other aspects.

Cell Structure and Function greatly appreciates the generous contribution of referees to the journal's quality and reputation. The Guide to Referees helps our reviewers prepare their reviews, which can be submitted via ScholarOne.

The Editor-in-Chief invites you to read the short Welcome Essay that introduces the journal.

The Editorial Board is led by Editor-in-Chief Michiyuki Matsuda who is Professor at the University of Kyoto. He is supported by a number of Associate Editors and an Editorial Board.

Information about the Japan Society for Cell Biology (JSCB) can be found at the society's webpage.